Summer Sermon Series
Faith that Works: A Study in the Book of James
We stream on YouTube starting at 11:00 AM
Sunday Services: Communion (9:30 AM), Fellowship (10:30 AM), Sunday Service (11:00 AM)
Our Small Group Studies will be starting again soon.  Click below to signup.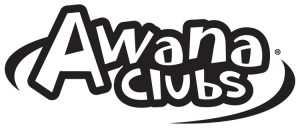 Awana will resume on Tuesday's in September.  More information coming soon.
We would love to see you in person. There is no need to pre-register.
We are streaming our Sunday morning service live on Sunday @ 11:00 AM. Click below to attend our service online.
1214 Southdale Rd. E.
London, Ontario
N6E 1B4
email:contact@southdale.church
phone:519-686-0111
Our Sunday sermons are recorded. Feel free to listen online or download the podcast.
Children's ministries are a key part of Southdale. Find out more.
Please note that Children's programs are suspended during the pandemic.
Praying for God's power
Sharing our faith in Jesus Christ
Welcoming people to our church
Discipling future generations
Acts 2:42 They devoted themselves to the apostles' teaching and to fellowship, to the breaking of bread and to prayer.